Youth Programs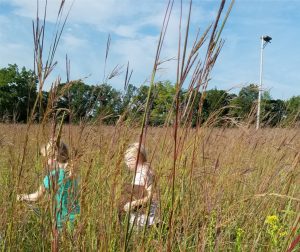 Youth Naturalist Series
Join us for a morning of exploration and hands-on learning for all students 5 years old and up!
Birding and Tracking: Tuesday, December 13th from 9-11am
Birding and animal tracking are hobbies that are even more fun to practice in the winter! We will learn the basics of both and go on a hike to practice our new skills.
$8 per member, $10 per non-member. Register here. Registration closes two days before program.
This is an optional drop off program. If you would like to wait in the education building and have some coffee, go for a walk, or run some errands, no problem! We will meet you for pick up at the education building at the end of the class. If you would like to stay, please remember that this program is geared towards youth and we hope you will encourage them to answer our questions, participate in the lesson, and have fun! If you are looking for a program to participate in as an adult, we have programs for all ages listed on our website – check them out! We would love to have you!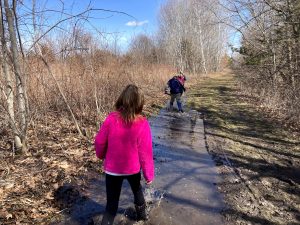 KidVenture
In this exploratory, youth-guided program, participants will decide as a group the activity of the day. With the support of our naturalists, youth will have the opportunity to explore the pond, head down into the ravine, track critters in the woods, and get up close and personal with prairie plants. Participants should dress for the weather and be prepared for a variety of activities (getting wet and muddy, for example). A snack will be provided; please let us know if your youth has any dietary restrictions. Please bring a water bottle and backpack if you have one. Ages 8-11.
This program is a drop-off program for youth only.
Sunday, November 27th from 1-3pm
Sunday, December 18th from 1-3pm

$8 for members/$10 for non-members. Register here. Registration required for each program. Must register two days in advance.
Adult Programs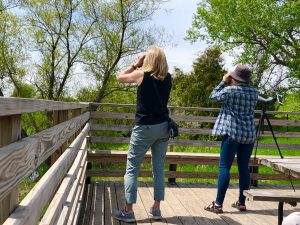 Lifelong Learner Series
Discover a new topic each month as we explore local wildlife, history, and conservation issues. Join us for lunch and conversation, please inform staff of any dietary restrictions. Ages 18+.
Brunch and Birding: December 17th from 10am-11:30am
Saturday, December 17th we will be enjoying brunch along with some birding! This will help us kick off our Christmas Bird Count – a nation-wide Audubon event that takes place from December 14th through January 5th where people all over the country help track the trends in bird population.
$15/member; $18/non-member. Registration required at least 2 days in advance.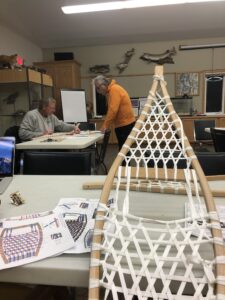 Snowshoe Weaving Class (RESCHEDULED – stay tuned)
January (TBD)
Weave your own snowshoes under the guidance of an experienced instructor. Participants should plan to attend at least the first two sessions. Ages 12+ (12-15 year olds must be accompanied by an adult).
$175/member or $190/non-member – includes a year-long membership to Ney.
Click here to view our Public Programs Cancellation Policy.
COVID19 Communications for Program Participants:
Please note due to COVID19 we are conducting our programs outside, weather permitting. Masks are not required at this time but social distancing is recommended for groups. This may change, please contact us for the most updated information or if you have questions or concerns. You can reach us by email or call us at 507-357-8580.