We invite you to take a deep breath with us and learn some of the different ways you can incorporate nature into your wellness practices. From yoga to meditation, forest bathing to journaling, we want to help you have a relaxing and rejuvenating summer. Ages 21+. Registration is required.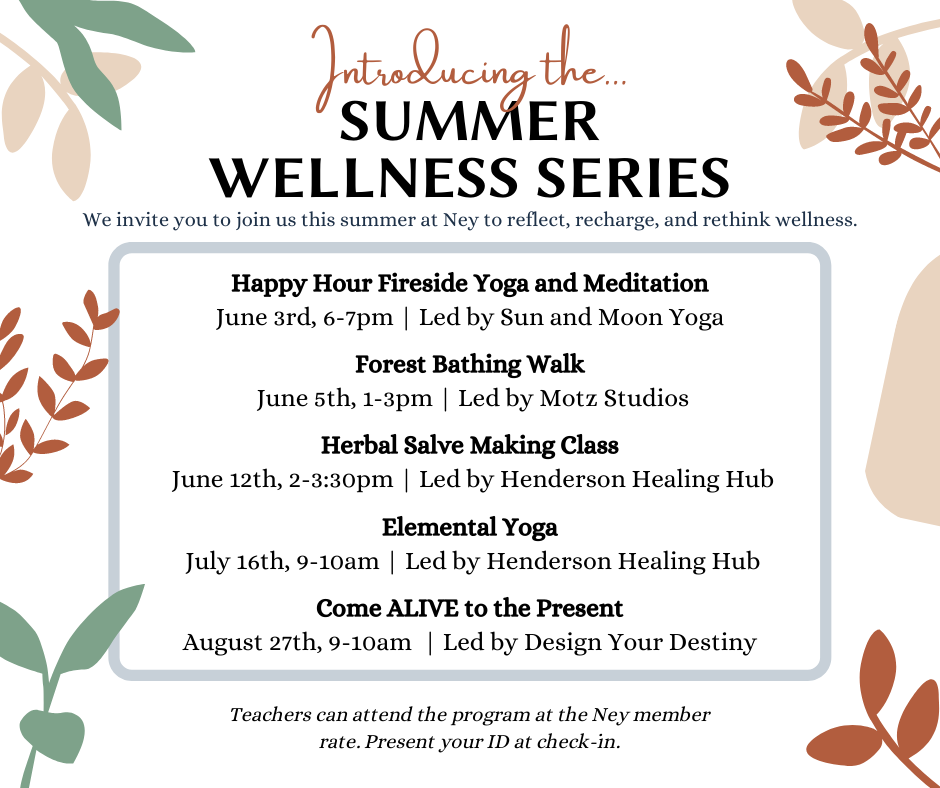 Class Pricing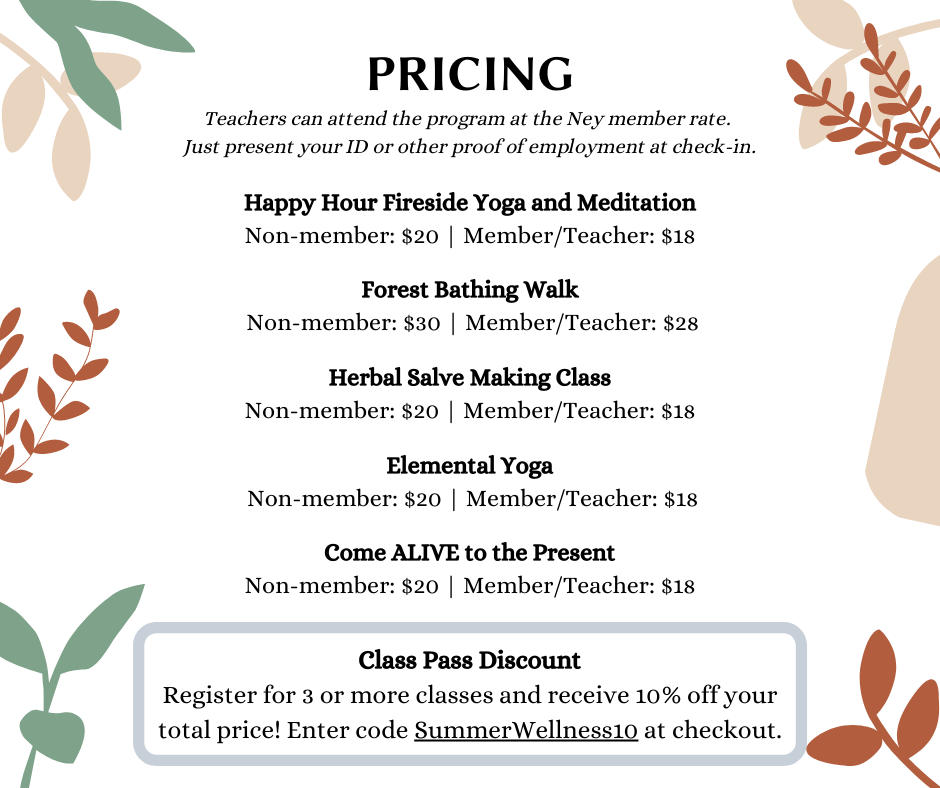 More about the classes…
Click here to view our Public Programs Cancellation Policy.
Save
Save
Save
Save
Save
Save
Save
Save
Save
Save
Save
Save
Save
Save
Save
Save
Save
Save
Save
Save
Save
Save
Save
Save
Save
Save
Save
Save
Save
Save
Save
Save
Save
Save
Save
Save
Save
Save
Save
Save
Save