The Ney Nature Center strives to reduce its carbon footprint through energy and water conservation efforts. Keep reading to see how we practice sustainability on a daily basis.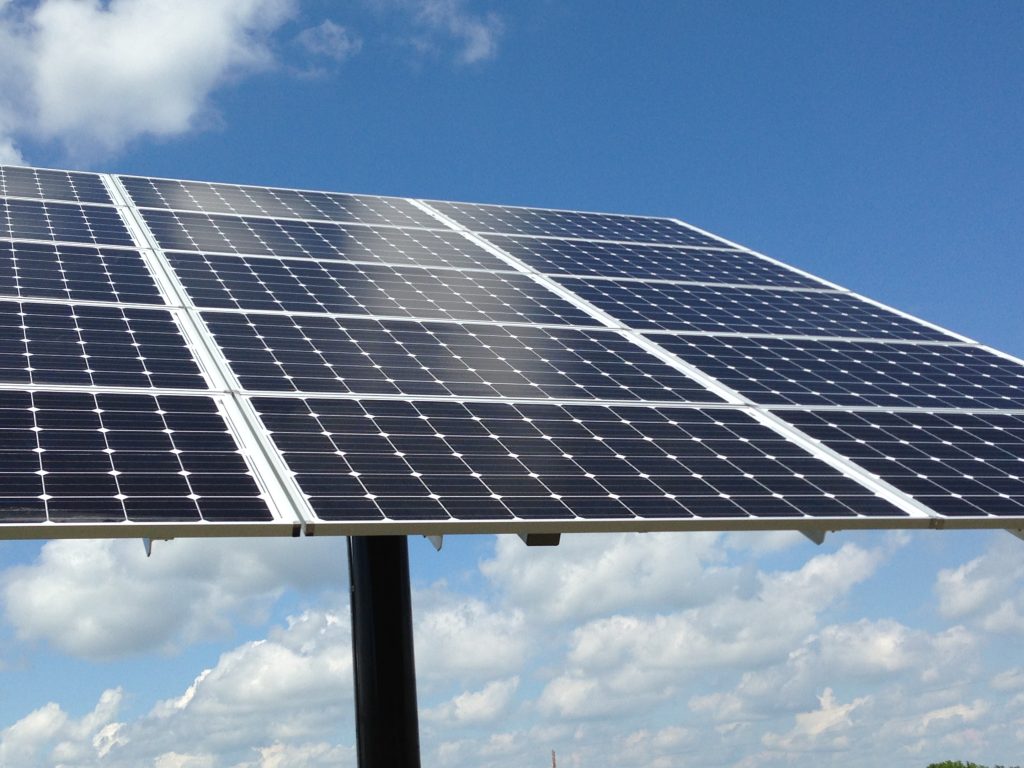 Solar Energy
The Ney Nature Center received funding through Le Sueur County and the Clean Energy Resource Teams (CERTs) to install a 4.2 KW Solar Array in June of 2016. The panels were installed by Kriha Electric (Montgomery, MN). This system reduces the carbon footprint of the Nature Center by generating much of the electricity that we use. Stop out to see the solar array in action!

Recycling Services
Batteries
Batteries release toxins into our water, land, and air if disposed of in regular landfills. Instead of polluting the Earth, you can bring your batteries to recycle at our Education Building. The batteries we take are C, 9V, AA, AAA, and cell. To help off-set the cost of this program, there is a small fee for each battery.
C – $0.60 each
9V – $0.40 each
AA – $0.20 each
AAA – $0.10 each
Cell – $0.02 each
Ink and Toner Cartridges
Ink and toner cartridges are both recyclable and reusable. To keep these cartridges out of landfills, you can stop in to Ney Nature Center and drop off your old cartridges, free of cost, and we can recycle them for you. If you would like to reuse cartridges, you can bring them to a retailer for this service — for example, participating Walgreens and Costco stores clean and refill cartridges in the photo department. You can also refill them on your own by purchasing a printer cartridge refill kit at an office supply store or from an online retailer.