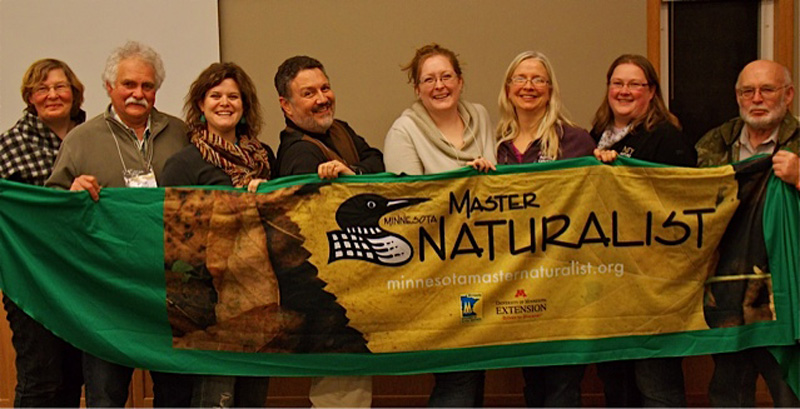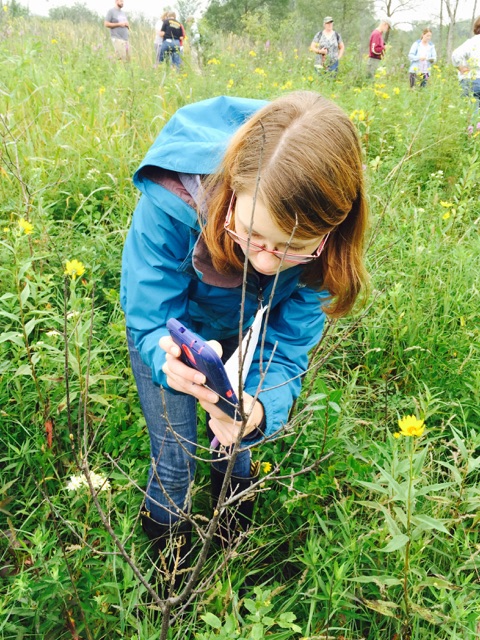 Become a Master Naturalist!
Any adult who is curious and enjoys learning about the natural world, shares that knowledge with others, and supports conservation. If you enjoy hiking, bird watching, following tracks, or identifying wildflowers, you'll love being a Minnesota Master Naturalist Volunteer. Minnesota Master Naturalist Volunteers are a motivated group of fun and interesting people: teachers, retired professionals, nature guides, hunters, eco-tour operators, farmers, and…YOU!
The Minnesota Master Naturalist Volunteer Training Course consists of 40 hours of in-classroom training. The classroom training includes a variety of teaching methods—lectures, Power Points, hands-on activities, videos, and field trips that provide the participants with information on Minnesota's natural history. The course is designed to be a general overview of Minnesota's three biomes. Each class series focuses on one of the three biomes: Big Woods, Big Rivers; Prairies and Potholes; and North Woods, Great Lakes.
2023 Prairies and Potholes MN Master Naturalist Course
Join Ney Naturalists in this exploration of the prairies and potholes of Southern Minnesota. We will meet Tuesday nights 7/11- 9/26 at the Ney Nature Center near Henderson, MN. We will explore the geology, plant communities, wildlife, aquatic systems and human history of the prairies and potholes on the Ney Property, with field trips to various other lands along the Minnesota River Valley. We will take a close look at what makes this biome so important for the biodiversity of Minnesota's flora and fauna, as well as restoration efforts on Ney's prairies. All participants will complete a small group capstone service project.
The course cost is $275 and includes course manuals and supplies.
Register here: www.minnesotamasternaturalist.org/courses/register/?courseId=1478
If the course cost is a hardship, please fill out the scholarship application. After the scholarship is fully processed, you will receive a code to be entered in the on-line registration process. Please wait until you receive that code to complete registration.
Course Dates:
Meeting from 6:00 P.M. to 8:30 P.M. on:
Tuesday, July 11, 2023
Tuesday, July 18, 2023
Saturday, July 22, 2023 (9am-5pm)
Tuesday, July 25, 2023
Tuesday, August 1, 2023
Tuesday, August 8, 2023
Tuesday, August 15, 2023
Tuesday, August 22, 2023
Saturday, August 26, 2023 (9am-5pm)
Tuesday, August 29, 2023
Tuesday, September 5, 2023
Tuesday, September 12, 2023
Tuesday, September 19, 2023
If you have any questions about the course, please contact us at info@neycenter.org or 507-357-8580.
Save
Save
Save
Save
Save
Save
Save