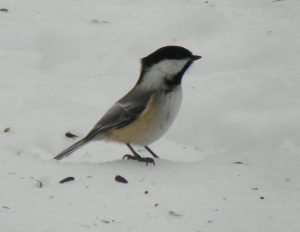 The Christmas Bird Count (CBC) is a long-standing program of the National Audubon Society, with over 100 years of citizen science involvement. For more information on the history of the count and how the data is used today, click here.
Each year the Ney Nature Center serves as an established CBC circle. Families, professional birders, or 'newbies,' armed with bird guides and checklists, observe their bird feeding stations or explore select areas within a 7.5 mile radius of the Ney Nature Center. Thousands of volunteers throughout the Americas take part in this adventure each season between December 14 and January 5, an event that has become a family tradition for generations.
We are inviting you, your family, and friends to partake in our 26th annual count on Saturday December 17th. There are several ways you can participate:
1. If you reside within the 7.5 mile radius (view image below), you are welcome to participate from home and submit your data to us.
2. If you do not reside within the 7.5 mile radius (view image below), you can visit the Nature Center or another public land within our count area and submit your birding data.
Find map of circle here: https://www.google.com/maps/d/u/1/edit?mid=1pa2LDn02yzdKB6-acU6cvqvabj1WAeM&usp=sharing
Click here to download the data sheets for the count:
Instructions for conducting the count from home
You may wish to count once or several times throughout the day, keeping in mind that winter birds typically feed after the sun rises, shortly after noon, and again from 3:00 pm to sunset. The tally sheet has four times indicated, and we encourage participants to carry out their count during those times.
When you return your final tally, send or bring it to the NNC.
If you observe birds not listed on the tally sheet, please list them. Photos of birds not on the list are also helpful.
Indicate the area/address in which you counted and the amount of time spent counting at the bird feeder and traveling.
In the final tally, please include the greatest number of species observed at one time, so as not to count a bird more than twice. For example:
Tally Sheet
8:30 am
11:30 am
1:30 pm
3:30 pm
Blue Jay
4
7
0
3
Pheasant
0
9
0
6
Chickadee
6
2
8
0
–
Final Tally
7 Blue Jays
9 Pheasants
8 Chickadees
Instructions for counting on public lands
The tallying is the same as above, the only difference is you might not revisit the same spot twice or you may count in different places at different times.
If you count in different locations, record the places or route you took.
If you are counting on public lands, be sure to wear blaze orange or pink as many are open for hunting. Count from parking lots, trails, or roadsides when possible.
Below is a map of a few public lands within our 7.5 mile circle. To find more, visit the MNDNR recreation compass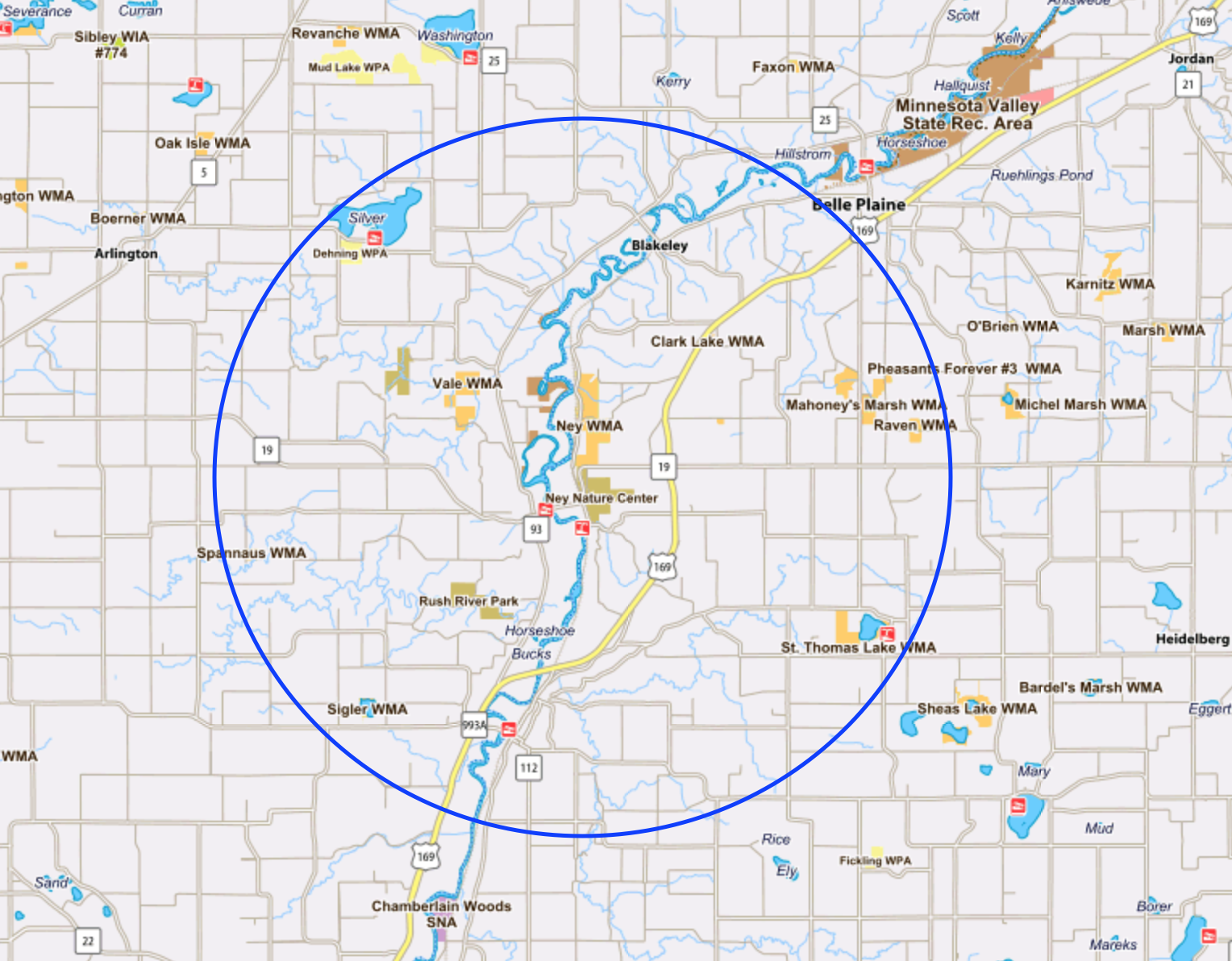 Past Reports
Christmas Bird Count Final Report 2020
Christmas Bird Count Final Report 2019
Christmas Bird Count Final Report 2018
Christmas Bird Count Final Report 2017
Christmas Bird Count Final Report 2016
Christmas Bird Count Final Report 2015
Save
Save
Save
Save
Save
Save
Save
Save