The memorial pollinator garden was funded by the family of Rosemary McGuire Tracy in memory of their mother. The garden was designed and installed by Eagle Scout Hayden Cody in the fall of 2015.
The garden consists of a variety of plants that attract pollinators such as bees, butterflies and other insects. Below are some of the flowers you may see in the garden
Common Milkweed (Asclepias syriaca)
Common Milkweed can be identified easily by its broad, ovate leaves. during the flowering season, it has a head of beautiful white/pink flowers arranged in a head as pictured. There are other milkweed species found in the park but not in the pollinator garden. These plants are important for monarch butterflies which rely on milkweed to feed their larva (caterpillars). Eating milkweed also makes caterpillars toxic to many predators!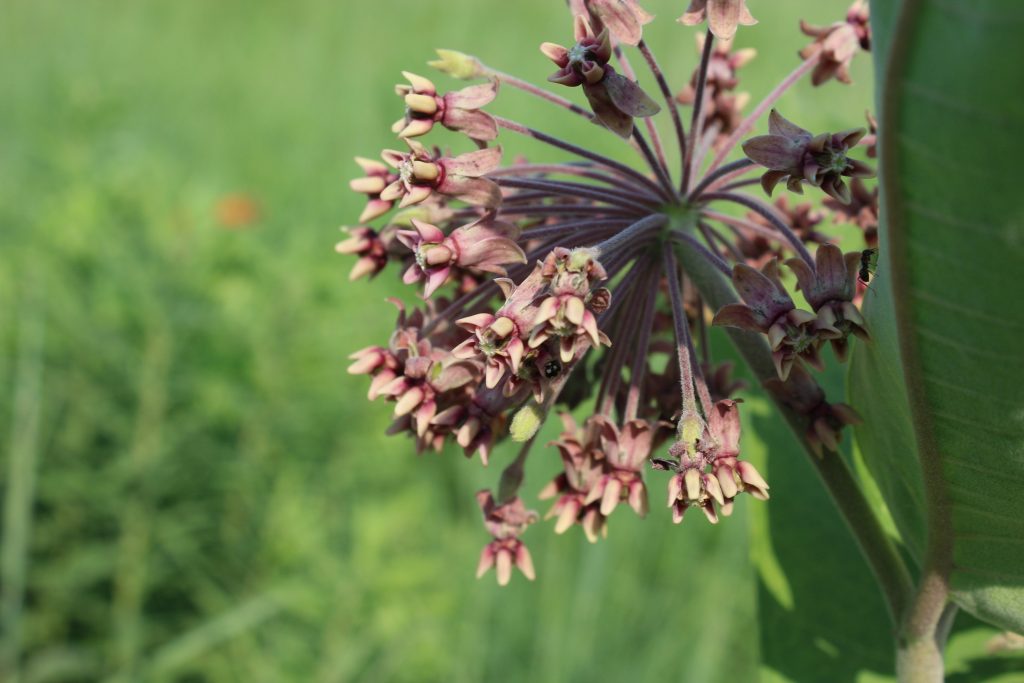 Greater Water Dock (Rumex britannica)
While Greater Water Dock is not pollinated by insects, it is a native plant that has been found in our pollinator garden. Since it does not need to attract insects, it does not have a showy "inflorescence" or flower like the other plants found in the garden. This plant is a volunteer and was not planted, but does not threaten the native pollinators in the garden.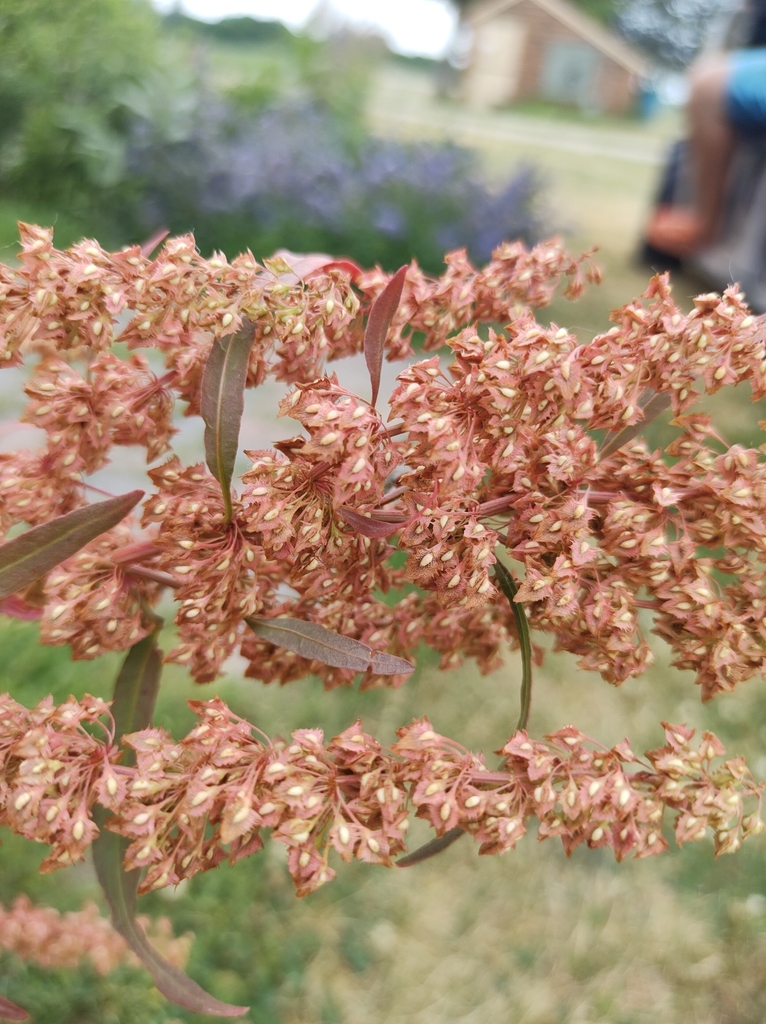 Catmint (Nepeta sp.)
Catmint is a type of mint related to catnip (Nepeta cataria). There are many different varieties of catmint commonly grown in gardens for both their beauty as well as their popularity with pollinating insects. Both catnip and catmints produce a chemical called nepetalactone which is the chemical that makes cats love it!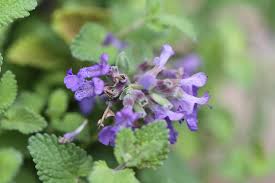 Narrow-Leaved Purple Coneflower (Echinacea angustifolia)
Like other members of the Aster family, what looks like a flower on Purple Coneflower is actually many individual flowers forming a flowering head! There are multiple cultivars of Purple Coneflower, however, many garden varieties are not beneficial to pollinators.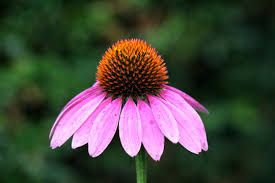 Meadow Blazing Star (Liatris Ligulostylis)
Meadow blazing star is one of five blazing star species native to Minnesota. It is a favorite for monarch butterflies for its nectar and can also attract many other pollinators. It blooms in late summer, around the time that monarchs are migrating. Once meadow blazing star has gone to seed, it can be enjoyed by goldfinches.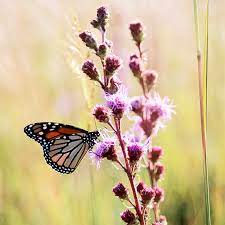 Culvers Root (Veronicastrum virginicum)
Culvers root is a member of the plantain family and the only species of Veronicastrum found in Minnesota. In was used by both Native Americans and pioneers for its medicinal properties. This tall perennial is visited by many native bees and can provide shade for other plants.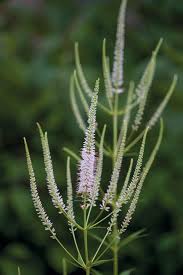 Giant Blue Hyssop (Agastache foeniculum)
Giant Blue Hyssop, also called Anise Hyssop is a member of the mint family. This plant is not only a wonderful pollinator but also has a wonderful flavor! While it tastes good to people, it is deer resistant. Plants grown from seed can even bloom in their first year, making them a great plant for staring your own pollinator garden.