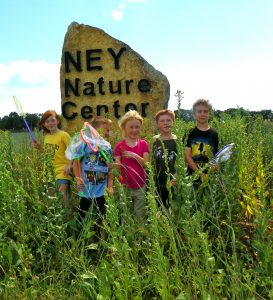 COVID19 Communications for Program Participants:
Please note due to COVID19 we are conducting our programs outside, weather permitting. Masks are not required at this time but social distancing is recommended for groups. This may change, please contact us for the most updated information or if you have questions or concerns. You can reach us by email or call us at 507-357-8580.
Host your child's next birthday party at the Ney Nature Center! Our Birthday Party Package includes a 90-minute activity with an instructor and a three-hour building rental so that you can spend time opening presents and serving food that you have brought with. Maximum of 15 youth participants. Cost: $100 for members or $125 for non-members. Click here to view our Group Program Cancellation Policy.
Activity Options Include:
Wilderness Survival Skills
Archery (ages 9 and up only)
Tractor Wagon Ride
Kayaking (Limit 6 participants)
Geocaching
Nature Hike (Geared towards your child's favorite Minnesota animal and includes a live animal guest!)
Scientific Study of Frog Pond
Snowshoeing
Nature Arts and Crafts
Contact the Ney Nature Center to inquire about available dates and to book your party today!