EIN: 41-1842392
The Ney Nature Center is a 501(c)3 tax-exempt charitable nonprofit organization.
Donations to Ney Environmental Education Foundation (dba: Ney Nature Center) are tax-deductible to the fullest extent allowed by law. In January, we send out year-end contribution statements for those whose total donations for the year equals $250.00 or more.
Donate by Mail
Mail-in a donation to Ney Nature Center with "Donation" in the memo to:
PO Box 93, Henderson, MN 56044
Our Wish List
1850s tools and kitchen gadgets for furnishing the Log Cabin and Summer Kitchen
Bird Suet, Black-oil Sunflower Seeds, & Bird Seed
Buckets with lids
Butter Churn (Wooden)
Classical X-C Ski Equipment
Electric Golf Cart
Flour Sacks
Food Grade 5-Gallon Buckets
Fabric: 9 yards of 57+ in wide heavy weight fabric
Garden/landscaping tools (garden rakes and work gloves)
Jars (clean): Baby food jars, both small and large. Jam and jelly jars, tall and skinny or short and rounder. Salsa jars, we don't need very tall ones. Any sort of glass sample jar that specialty jam, honey, or condiments come in. (Preferably without labels.)
Log chain (light duty)
Loppers
Lumber (in like-new condition)
Pneumatic Nailer
Craft supplies: Markers, crayons, pencils, paints, kid scissors, etc.
Skid-steer loader (in working condition)
Cleaned animal skulls (fox, opossum, woodcock, wolf, coyote, otter, etc – no more deer – thank you)
S'mores Supplies and Hot Cocoa Packets
Snowmobile
Trail Cameras
Utility trailer (4×6 or 4×8)
Commercial Vacuum (in working condition)
Waders
Cash donations to purchase any of the above
Ney Nature Center Tribute Giving
The Nature Center accepts monetary donations in any amount to honor or memorialize an individual. Both the recipient and donor will be acknowledged. We will notify your special person or that person's family with a card or letter informing them of your tribute gift. Donations of $500 or more will be recognized on a plaque located within the Ney Nature Center's Education Building.
Commemorative Pollinator Garden: Donations to honor or memorialize an individual given to the Commemorative Pollinator Garden will be used to purchase native plants specific to butterflies, bees, and other insects that rely on such plants to survive, build and maintain the pollinator garden and provide continued support to the programming used to educate about pollinators.
Ney Nature Center's Wish List: Purchasing or making a monetary donation towards equipment and teaching tools listed on the Ney Nature Center's Wish List is a great way to honor or memorialize a loved one.
To honor that special someone now, use our donation form. For more information regarding the Tribute Gift Program, please contact Becky Pollack at 507-357-8580.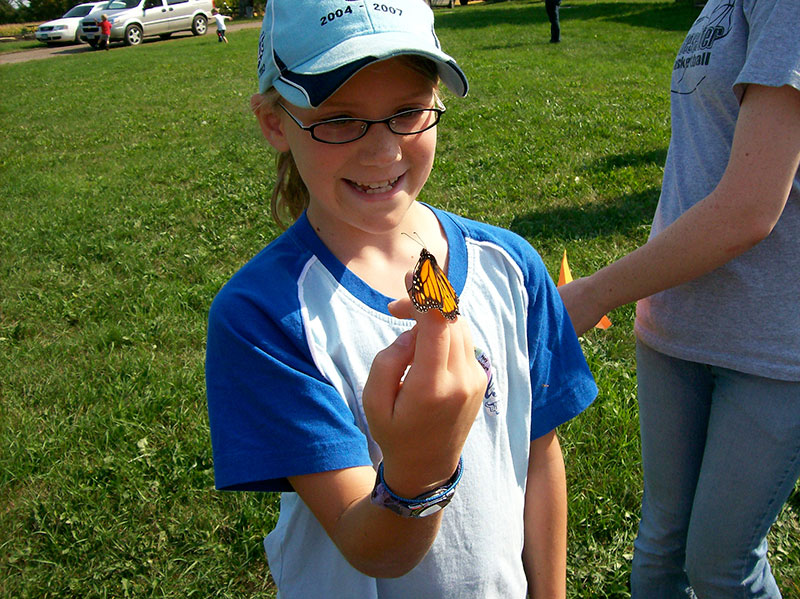 Save
Save
Save
Save
Save
Save