Welcome to our staff page!
Learn a little more about us below, and don't be afraid to say hi and stop to chat when you come to the park! We love answering questions and sharing our love for the outdoors. Any staff openings will be posted here as well. See you soon!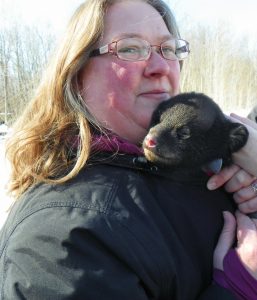 Executive Director: Becky Pollack
It is my pleasure to work at the Ney Nature Center. My connection to this park goes back to 1995 when the deformed frogs were found here by my fellow classmates from the Minnesota New Country School.
Before graduating from Mankato State University, Mankato with a Bachelor of Science Degree in Geography and minors in Earth Science and Geology, I was excited to take the position of Director here at the Ney Nature Center. My background with project based learning and love of the natural world as well as experience in nonprofit management made for an easy transition to Executive Director.
My husband, Nick and I, faithfully care for our two kids, Greg and Sami and our many pets: Sunny, a miniature horse, Flora & Fauna, two miniature goats, Eleanor our Chocolate Lab, and two bunnies, Lion & Snicker Doodle.
The Ney Nature Center is a remarkable place, full of history, geology, and other natural world wonders. I enjoy greeting and sharing the phenology of the park with anyone that stops by.
Favorite Minnesota Animal: Northern Leopard Frog
Favorite Season: Spring
Favorite Outdoor Activity: Photography
Favorite Part of NNC: History of the Park's Land
Favorite Rock/Mineral: Sioux Quartzite
Favorite Flower: Rattlesnake Master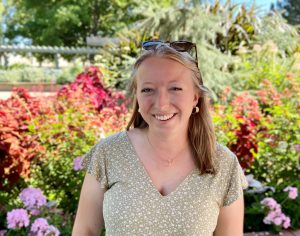 Programs and Marketing Coordinator: Eva Clelland
Hi there! My name is Eva and I have been the Programs and Marketing Coordinator here at Ney since 2021. I grew up in Saint Paul attending all kinds of summer camps and found my love for the outdoors while canoeing in northern Minnesota. Drake University was my choice for college where I graduated with a B.A. in Environmental Science and now I am lucky enough to have worked in environmental education in Iowa, Wisconsin, and Nevada but Minnesota is my home.
On my days off, you can find me walking the lakes in Minneapolis where I live, or continuing to attempt to leash train my cat, Otis, so he can enjoy the outdoors with me. I look forward to helping coordinate your program at Ney! Let me know how I can help!
Favorite Minnesota Animal: Barn Owl
Favorite Season: Fall
Favorite Outdoor Activity: Camping
Favorite Part of NNC: The people!
Favorite Rock/Mineral: Mica Schist
Favorite Flower: Purple Coneflower

Mayo House Interpreter & Naturalist: Beth Beuch
My name is Beth Beuch, and I recently came on board as Mayo House Interpreter and Naturalist.  I grew up on a farm just West of Henderson and am super excited to be able to fulfill my passion for environmental education so close to home! I love to be outdoors hiking, taking pictures, working in my garden, and doing whatever I can to enjoy what nature has to offer.  One of the goals I have set for myself is to visit and hike through all of the State Parks in Minnesota.  I'm about halfway there and having a great time doing it!
I graduated from NDSU with a Bachelor of Science degree in wildlife ecology and from the University of Wisconsin-Madison with a Master's in Library and Information Science.  I spent the first twenty-five or so years of my career moving around the country, teaching at nature centers and state and national parks, and then came back to Minnesota to work as both a naturalist and a librarian at various places.  I have spent a few years as a volunteer here at the nature center, teaching classes and watching it grow.  I love everything this place has to offer and I'm excited to see what we have planned for the future!
Favorite Minnesota Animal: Beaver
Favorite Season: Spring
Favorite Outdoor Activity: Photography
Favorite Part of NNC: Vernal ponds
Favorite Rock/Mineral: Amethyst
Favorite Flower: Blue Flag Iris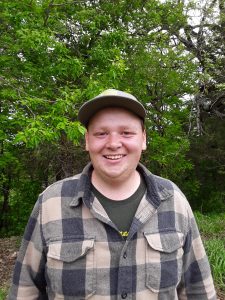 Naturalist: Alex Colling
Hello! My name is Alex Colling, I am excited to be working as a Naturalist here at Ney Nature Center. I previously worked as the Resource Manager. I graduated from South Dakota State University in 2019 with a B.S. in Wildlife and Fisheries Sciences. I have experience in almost every facet of natural resource management; from range plant identification to Electrofishing to Large mammal capture.
In my free time, I enjoy almost any activity under the sun. I am an avid cyclist, fisherman, and chef.  I also enjoy kayaking, rock climbing, frisbee golf, broomball, and volleyball. Fun fact about me; I have two taxidermy squirrels (one Eastern Grey squirrel and one Eastern Fox squirrel) that I mounted myself. If you have any questions about what's going on in the park, want to learn more about different land management techniques, or want to know how to stuff a squirrel, stop and say hi!
Favorite Minnesota Animal: North American Beaver
Favorite Season: Spring
Favorite Outdoor Activity: Getting lost
Favorite Part of NNC: Ravine Stream
Favorite Rock/Mineral: Azurite
Favorite Flower: Southern Magnolia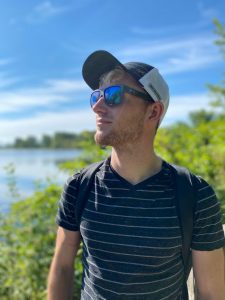 Naturalist: Sam Retz
Hi! My name is Sam and I am one of the naturalists here at Ney. I graduated from Bethany Lutheran College in 2021 with a B.A. in Biology. I grew up in Boyceville Wisconsin on a dairy farm with my parents and sisters. I have always loved being outside no matter what the activity and am very happy to be able to share my love for the outdoors with others.
Some of my favorite activities outside include hunting, hiking, biking and sailing. No matter what the activity is though, I will always take the opportunity to look at plants and insects that I find. Ask me anything about plants or animals that you find in (or outside) the park!
Favorite Minnesota Animal: Black Bear
Favorite Season: Fall
Favorite Outdoor Activity: Sailing
Favorite Part of NNC: The ravine
Favorite Rock/Mineral: Shale
Favorite Flower: American Columbine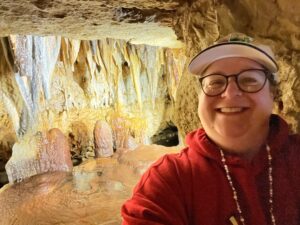 Mayo House Interpreter & Naturalist: Liz Sheppard
Hello!  My name is Liz Sheppard and I am a Mayo House Interpreter & Naturalist.  I graduated from the University of Wisconsin – Stevens Point with a degree in Wildlife Management, and got my teaching license from the University of Minnesota – Twin Cities.  I grew up in Wisconsin, in the suburbs of Milwaukee.  My grandfather instilled a love of nature in me from a young age and I enjoy sharing that gift with others.  Working at Ney has given me the wonderful chance to interpret history as well as nature.
When I'm not at work, I am often knitting, spinning, or enjoying other textile crafts.  I enjoy hiking with my family, reading books, biking, and swimming whenever I get the chance.  I love to play in the snow with my husband and two children, and we enjoy going camping in the Spring and the Fall.
Favorite Minnesota Animal: Turkey

Vulture
Favorite Season: Autumn
Favorite Outdoor Activity: Camping
Favorite Part of NNC: The bluffs
Favorite Rock/Mineral: Malachite
Favorite Flower: Queen Anne's Lace
YES! Coordinator: Deb Groebner
Before joining YES! in fall 2019, Deb worked for over 20 years as an educator in both formal and recreational learning settings. She applies her background in environmental interpretation, biology education, systems thinking, and human dimensions of natural resources to communicate creatively about science and nature. She earned her BS in Natural Resource Management (environmental education/interpretation emphasis) and MS in Human Dimensions of Natural Resources, both from UW-Stevens Point. Deb and her husband Rob live in rural North Mankato on a bluff overlooking the beautiful Minnesota River Valley. In her spare time, she paints molten beeswax on a wood panel and then fuses the layers together with a heat gun or torch, a technique called encaustic painting.
Favorite Minnesota Animal: Southern flying squirrel
Favorite Season: Spring
Favorite Outdoor Activity: Hiking
Favorite Part of NNC: It's quiet and peaceful!
Favorite Rock/Mineral: Banded iron formations
Favorite Flower: Wild Bergamot
Save
Save
Save
Save
Save
Save
Save
Save
Save
Save