COVID19 Communications for Program Participants:
Please note due to COVID19 we are conducting our programs outside, weather permitting. Masks are not required at this time but social distancing is recommended for groups. This may change, please contact us for the most updated information or if you have questions or concerns. You can reach us by email or call us at 507-357-8580.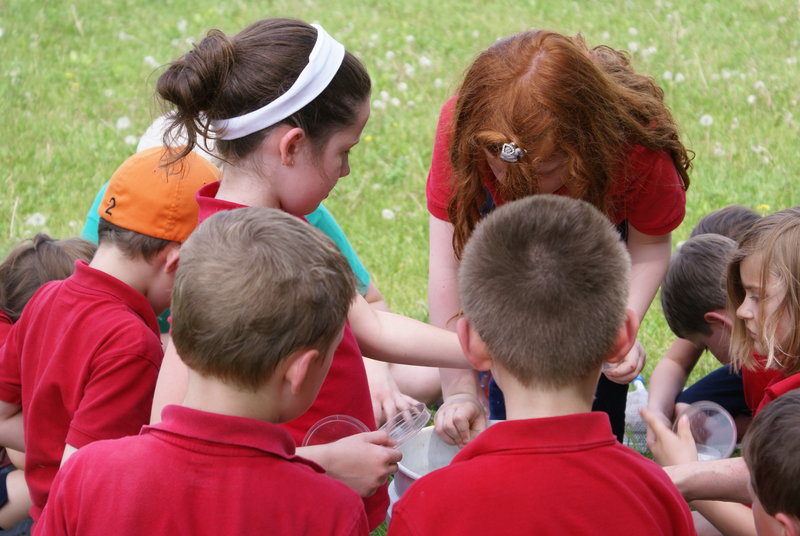 School Field Trips
The Ney Nature Center is a day-use learning center designed to serve people of all ages. The Nature Center's staff and Education Committee organizes programming for K-12 Schools and Homeschool Classes. The NNC also serves as a teaching station and outdoor laboratory for area colleges and universities. Listed below are the programs that we currently offer and a short synopsis of each topic can be found by clicking here. Click here to view our Group Program Cancellation Policy.
Ready to schedule a field trip? Send an initial email to programs@neycenter.org.
Contact the Ney Nature Center for more information about scheduling other events like guided tours, presentations, group service projects, and more.
Program Topics for School Field Trips:
Pond Study (Macro-invertebrates)
Bluebirds (Added fee for building houses)
Homestead Tours
Orienteering
Wildlife Investigation Hike
Weather
Live Animal Meet and Greet
Phenology & Nature Journaling
Nature Art
Geocaching
Snowshoeing
Tractor Wagon Tour
Owls
Bird ID & Conservation
Mammals
Monarchs
Bees
Pollinators
Spiders
Bats
Maple Syrup
Astronomy
Predator & Prey Relationships
Soils
Wildflowers
Composting
Wilderness Survival Skills
Invasive Species
Insects
Climate Change
Tree ID
Frogs and Toads
Geology
Renewable Energy
Pioneering
Wetlands
Prairie Ecology
Winter Ecology
Team-building
Archery
Cross Country Skiing
Save
Save
Save
Save
Save
Save